Dashboard Buttons on the Left Side Menu
The Dashboard of your website, also known as the "back end" is where you can make a host of changes to your written content your images and every other facet of what the public sees on your site. Learning what each of these buttons does will help you get the most from your website and allow you to tweak it until it is the exact reflection of what you've imagined. We will start with the very top left button and work our way down.
This button is at the top left of your dashboard. It is just advising what generation of Sitebuilder ToolsTM was used to build your website. The only time you will need this button is in case you are accessing tech support, the person helping you may ask which version you are using. Other than that, you don't have to worry about it.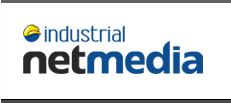 The Industrial NetMedia button is a direct link to our website. From there you can navigate to anywhere on our company site that interests you including our contact page in case you need added services or technical support.

Clicking the Back to Website button returns you to the full-screen public view of your website. It is handy for quickly checking to see how the changes you make to your site will appear to visitors. Don't forget to refresh the page or press F5 to empty the cache to see the changes.
 

The term "˜iframe' is short for "˜in-line frame' and is a way of making a page within a page on your website. By clicking this button, you will be able to edit the pages you wish to and still keep the left-side menu bar available. By accessing the edit functions using the prompt at the bottom of the page instead (which is listed horizontally, along with "˜admin', "˜refresh', and "˜webmail' buttons), the left-hand menu bar disappears.

This button links you to your image gallery. This is an important button as changing the images in your collection will help keep your website fresh and worth revisiting for human users. For the Google-bots eyeing you site, regularly posted image updates will tell them it is not a stagnant page and will encourage them to revisit often. This will help make your site float higher up the search rankings making it easier for people looking for your site to find it.

An image carousel, also known as a "˜rotator' is a constantly changing set of images that can go on your home page, your "˜specials' page, or can be set to appear on every page if you wish. The ever-changing view attracts the site visitors' eyes far more than a static image and is a great way to inform them of multiple messages. To get an idea of the visual power of a rotator, have a look at www.yahoo.com and see how they use theirs to highlight their top news stories. Click this button to cycle in and out new images to optimize visitor engagement and SEO.
Learn more about SEO here.
 
The dashboard is the central hub for website updating tools. From this page you can access everything you need to improve, update and freshen up your website to keep it dynamic and enjoyable to visit.
It is broken down into five groupings. Click the heading of each group to learn how to use the various options available in each set;

The "Messages and Emails" button is a link to your website's communications centre. Clicking it will access a menu underneath that will include:

Your Webmail

You can follow the links on this tutorial to see what each of these buttons can do for you.