The Outline: The Pages You Need in the Order You Want
The Outline is a list of pages in their desired order that comprise your website. Many feature certain conventions such as a "Home" page, and an "About" page. Here are some of the types of pages you may wish to place in your outline. This list in no way limits you to these suggested page types, however. This is where your creativity comes into play.
To find this list, from the dashboard you select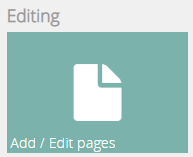 It will look something like this.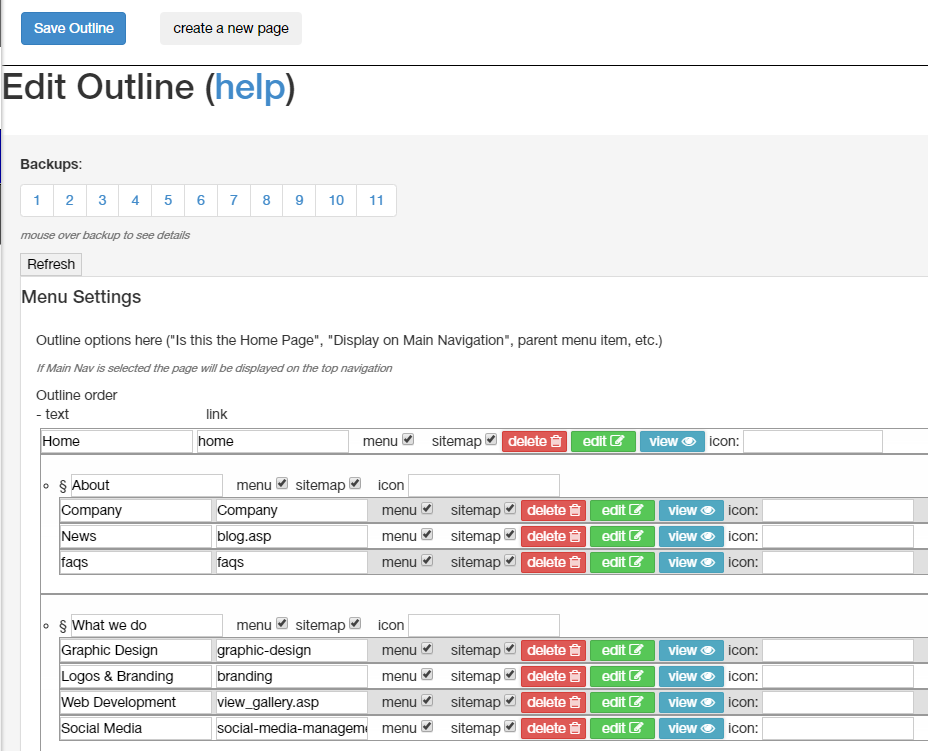 There's no place like Home
Probably the single-most popular website page is the "Home" page. It is designed to immediately engage your site visitors and encourage them to delve deeper into your website. Google knows, after all, whether your guests are popping in for a few seconds before wandering off to an entirely different site or spending quality time on your site, looking at the other pages in your menu. It's the latter type of visitor that tells Google to rank your site higher.

It's always About you
Another very popular page type is the "About" page.  Its purpose is to give your visitors a glimpse of what you and your business does, perhaps a bit of its history and even your mission statement if you have one. The idea is to use the page to create or enhance your brand and set yourself apart from your competitors. It should answer the question, "What is it about your company you want the whole world to know?"
Make an offer we can't refuse
A "Products" page and/or "Services" page provide an excellent opportunity to list the various items you sell and services you offer. Some marketing experts would argue the whole point of all your other pages is to get visitors to look at these pages. No one makes many sales from their "About" page, after all.
 
The start of a beautiful friendship
The "Contact" page is an essential element of most websites. It allows visitors to start communicating with you and give you their email address to continue the conversation. It does not, however, give your site guests your email address, which could lead to losing control of your business email in-box.
Picture perfect site promotion
A "Gallery" page is a useful feature for enhancing SEO and giving visitors visuals which make your site attractive, interesting and easily updatable with new pics to keep current. Don't forget to put in the Alt descriptions so the Googlebots can appreciate your photos, too. One purpose of your gallery photos could be to show your site guests the range of tools and equipment at your disposal to provide the services you are trying to promote.
Blogs
"Blog" pages could be described as a text version of a gallery. Blogs are like news stories that highlight aspects of your business, provide expert info and helpful tips to give your site authority in your industry and add a competency aspect to your brand. Regularly posting new blogs will keep your site fresh for both human and robot visitors.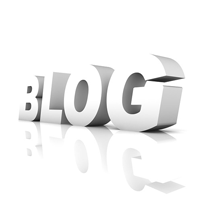 Use the news to your advantage
"Media" pages are important if you and/or your company are often featured in the news. It should provide links to the stories you want to make people aware of or show the original story via file scanning and posting as you would a picture.
FAQ's
An "FAQ" page could be very helpful for your current and potential clients if you have products, services or a message to get across (for non-profit and NGO sites, for example) that is complex or confusing and needs explanation. There is another aspect to a page of this sort and that is for marketing which relies on the questions being carefully worded to highlight aspects of your business. For example, instead of using a question like "What are your hours of operation?" you could take it a step beyond by asking. "Are you open later than your competitors?"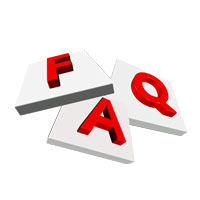 People power!
Another useful addition to your site may be a "Staff" page. THis type of page is often powered by our gallery system. It is great for putting faces to the staff that deal with the poublic, adding an important human dimension to your website. It also helps to foster a feeling of 'team' with your staff. If appropriate, each employee picture could be a link to a page about them, their position, their duties, their accreditations and citations, as well as contact information. Your site visitors may feel they are special for being allowed direct access to the very person they have determined is best able to handle their issue.
And they told two friends, and they told two friends....
There is no better advertising than word-of-mouth. People tend to trust their peers than others who may be trying to sell them something which, of course, you are. The online version of this is a "Testimonials" page where you can display all the nice quotes your customers have said about you and your business. If you have no testimonials, you can get some by engaging with select clients you feel will be amenable and ask them open-ended questions such as, "What do you like about your dealings with our company?" or "What is the one thing you feel our company does really well?"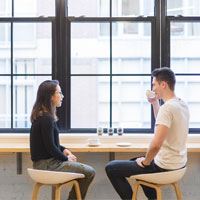 Going once... going twice...
One effective web-based marketing strategy is to have a "Specials" page that is strictly for features and sale-priced items that will change regularly. You can promote overstocked items, service offers, or whatever you think will attract business. Because it is designed to be updated often, it means, like the gallery and blog pages, it keeps your site dynamic and new for your visitors, as well as Google Analytics.
Location... location... location!
Another possible page that could be a great asset to your operation is a Maps page. If you have a number of different locations, you could use a map page to identify all the addresses applicable to your business.