The Blog

Creating a blog for your website is a fantastic way to enhance your site's value and its reach by:
improving your site rankings, 
providing important product and industry news and information to customers and potential customers,
keeping your site fresh,
adding material to create a newsletter to engage with your customer,
encouraging other sites to link to yours, increasing your perceived expertise and authority,
giving you the ability to highlight keywords and phrases without blatant "keyword stuffing".
Blogs Away! Getting Started
Here are the four tabs related to the SiteBuilder Tools blogging system.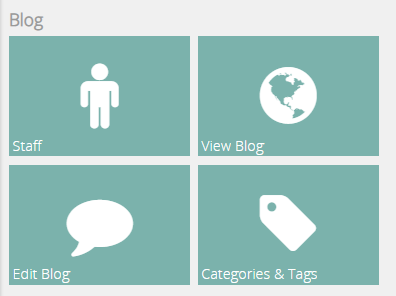 THE STAFF BUTTON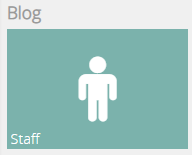 By clicking on the Staff tab, you will be sent to a page that will allow you to add a new staff member, delete a staff member, or update the information you want to share about the people writing your blogs. The screen will look like this: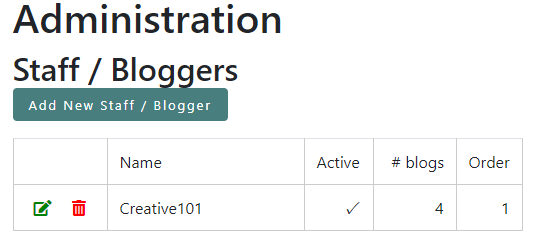 To update a blogger, simply click the 

icon and change the fields provided.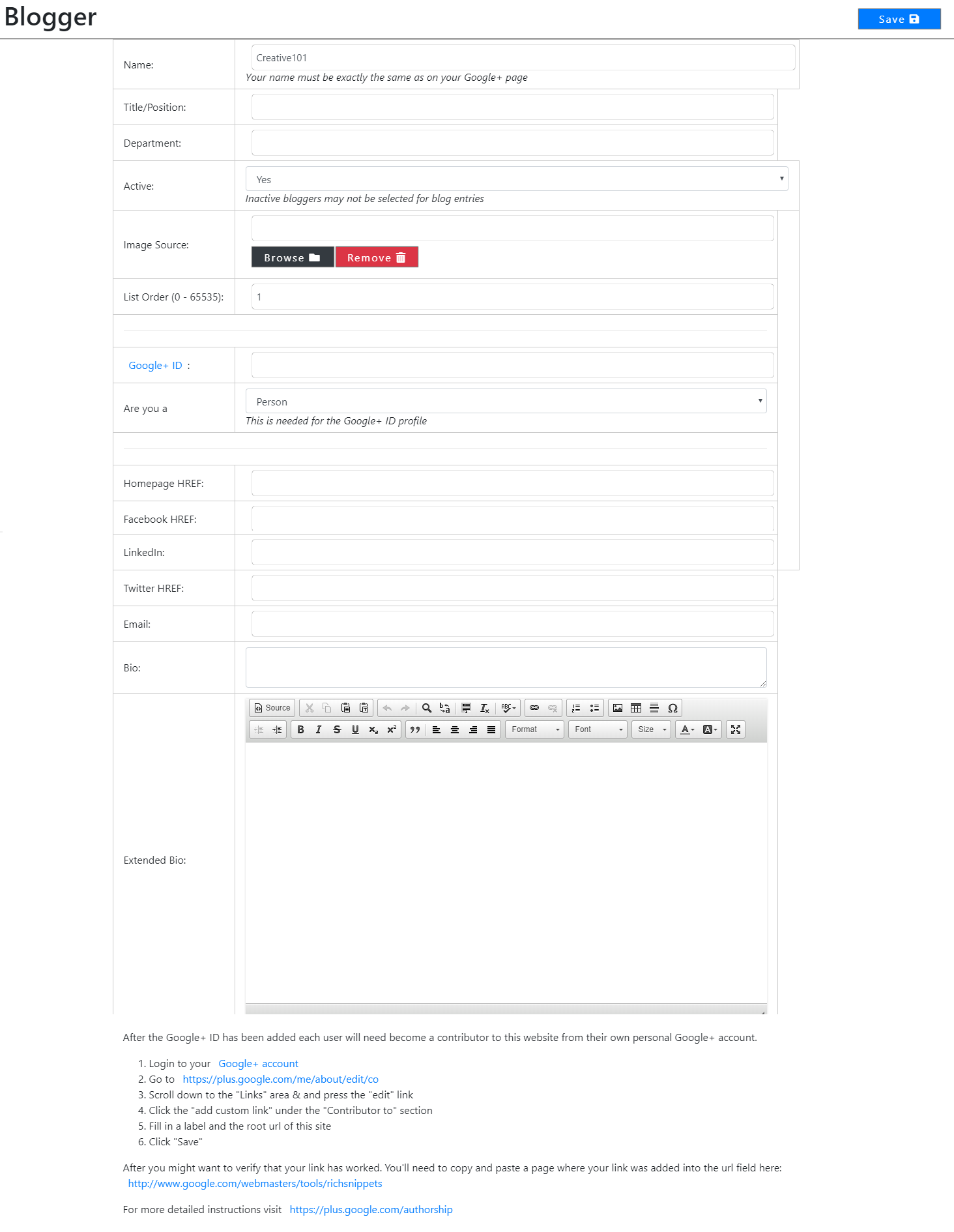 Pressing this button will take you to a screen very similar to the edit blogger page but will have blanks in every field. Most of them are self explanatory, though some are not quite as obvious. An example is the Image Source field. Click the icon below to go to instructions on uploading photos.

THE EDIT BLOG BUTTON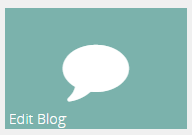 Click this button to create or edit a blog entry. 
If you want to start a NEW blog entry, click on 

button.
You'll see this screen.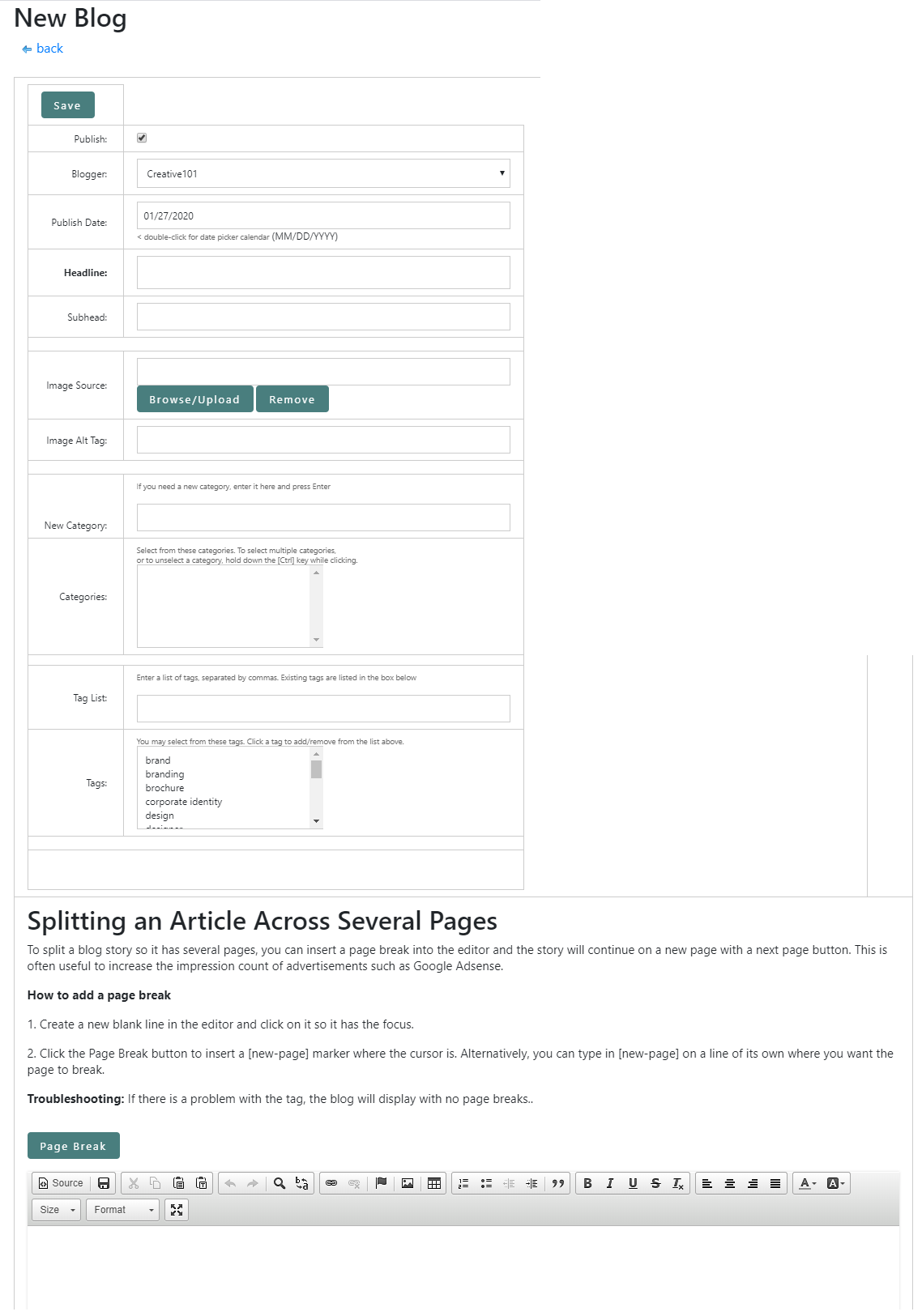 Fill out the fields you need to, add a photo and then at the bottom, you'll see where to compose your entry.
You can add photos, text, links, etc. If you don't want to publish it immediately, uncheck the 'publish' box at the top.
when you're ready to publish your blog, you click the publish box and choose a date.
EDIT BLOG ENTRY:
If you want to EDIT a previously composed blog, you click the 

button. 
You'll choose the one you want to edit and then make your changes. Choose save and you're done. 
THE VIEW BLOG BUTTON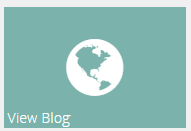 Choose this button to see how your new blog will appear.
If you see any errors or something that's not right, you can then go back to the dashboard and choose edit.
THE CATEGORIES AND TAGS BUTTON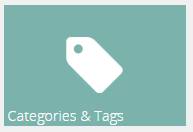 Choose this if you want to add or edit your categories and tags that you will have previously set up in your blog entry.