Adding Photo Galleries on Your Website Using SiteBuilder Tools
| | | | |
| --- | --- | --- | --- |
| | This dashboard button links to the Gallery editor of your website.  By clicking the icon, you can add, edit, or delete images on your Gallery page which will freshen your site for humans and robots alike. |   | |
Here is a sample of the "New Gallery" page you go to by clicking on the dashboard Gallery tab:

This page is where you can access the various galleries you have on your site. The names in the "Title" field are also links to the individual galleries for editing purposes.
By clicking on the

 button (see above) you will get this next window: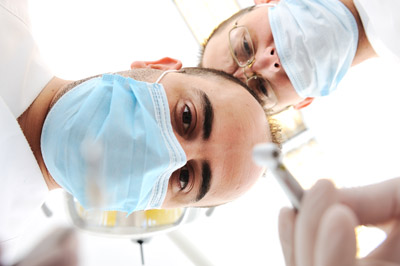 Lets have a closer look as we dissect each field: 
Group: You can organize your galleries into groups by assigning different names in this field. 
Active: A simple yes or no question in a drop-down box allows you to display or hide a gallery image as you see fit.
Title: This is where you add the title of the image being added. Choose titles wisely as they will have SEO impact
Subtitle: Not every image demands a subtitle but if yours do, this is where you add it.
Order: By applying a number to this field, it places the image in the specific order you wish it to be in. It is a good idea not to use 1, 2, 3, 4 etc. but 10, 20, 30, 40 and so forth so that if you want to squeeze an image between two others, say between pics #40 and #50, you can simply call it #45 without having to change all the other numbers as you would in a single digit numbering scheme.
Thumbnails: A thumbnail is a smaller version of your gallery picture that can be clicked on to enlarge. Here is an example of a gallery with 200 pixel X 200 pixel thumbnails.
Main Image: The main image is a photo or other graphic that will be like a visual heading of the other images for that gallery. If you have a website featuring vintage automobiles, for example. The Main image might be a full picture of a classic car such as a '57 Chevy convertible with the subsidiary pictures in the gallery featuring shots of the interior, under the hood etc.
For instructions on uploading an image, simply follow the same steps as laid out in our "How to post a picture" tutorial.
Alt Tag: This is where you describe the graphic for your image for the google-bots to read since they are blind to visual imagery. (Click this link for a more detailed explanation of the proper care and use of Alt and heading tags.)
Description: Laid out like a regular page editor, the description fields can be used to augment the pictures in your gallery with appropriate text.
By the way, when adding pictures and tags to your gallery, don't forget to SAVE OFTEN!!!!!