FAQ Pages - Save Time For You & Your Customers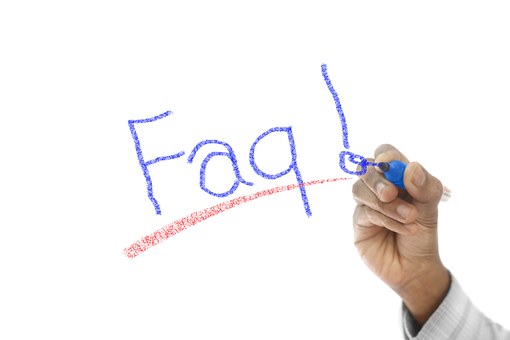 Every business is as unique as the people that own them. This means questions which business owners must answer from their clients vary greatly from company to company. The only common thread is that no matter how different companies are, they all get asked a lot of questions.
"One of the most important, valuable and powerful pieces of content on your website"
- Media Heroes
With an FAQ addon, however, companies can post the most popular queries that come from their clients and proactively provide answers for website visitors. This saves the customer time and the company money. The best part of all is that updating the FAQ program is super simple.
Two Main Parts - Top and Bottom
To Edit the Top
The Top of the page can be edited using the Page Editor found here. Go to the page and click Edit to edit the top of the page, the title and description. This is an optional step, if you want to add a text box, for instance or an image BEFORE the actual FAQ's.
To Edit the Bottom
Go to the Dashboard. Like most user updates, we begin at the Dashboard. Logon to get to the "admin" area and then click on the FAQ button.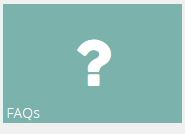 It will take you to a screen that has these options at the top.

There are 3 layout options to choose from. They will look like the examples.
After you make that choice, you'll see these blank entry fields.

Simply type in the questions you believe your clients will want answered in the "Q" fields with the corresponding answers entered in the "A" fields. A quick click of the "Add FAQ" button will produce another set of "Q" and "A" fields. As an option, you can add an image from your hard drive with the "Browse" button under each Q & A pairings by following the instructions for posting pictures found here. Then click the "Save" button and you're done!
Pro Tips For a Great FAQ Page
One of the best features of an FAQ page is that you can increase the value of your website by making the questions as much about what people commonly ask you, as promoting aspects of your brand which you want to underline. By creating questions that discuss service options and quality issues, website owners can bring up all the points they wish to cover in a way that seems more helpful than hard sell. Practically every question should be subtle variations on "Why should I buy this from you?"
By using questions such as:
"Are your prices competitive?"
"Do you offer after sales service?"
"What material do you make your products from?"
"Do your products come with a guarantee?"
you can provide answers which not only speak to the over-arching "why buy"question, but also allows for an opportunity to proactively set aside your customers' fears while increasing your search engine rankings. To get an idea of best practices, have a look at INM's Portfolio Page and read the FAQs which our other clients have posted