Keeping Tabs on the Editing Icons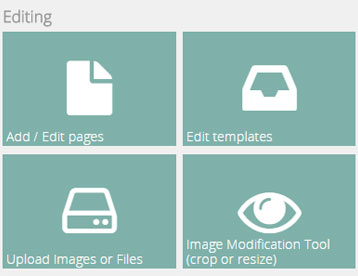 Here's an example of the Editing tabs a typical website will display in their Dashboard. The most important one is the Add/Edit Pages tab. Clicking the tab shown below will take you to a new page with more detailed instructions on creating, deleting, moving and updating pages for your website.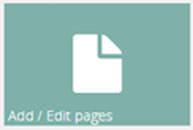 The Edit Templates tab, pictured below will not be used very often by end users unless they want to change certain details which usually remain static, such as headers, footers and rotator images. Only INM tech people are authorized to add new templates.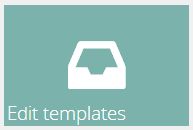 Marquee Messages is an "extra" That can be added to a website. It is somewhat similar to a rotator but instead of a selection of images that cycle across your screen, it is text-based. For example, you could use this system to show off sales or events that would scroll across the screen.
The Marquee Messages icon which follows this text is a link to a page that will explain more fully how this cool website feature works.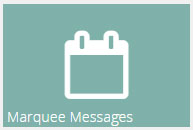 The Gallery Editor is the system we use to display a collection of images that will enhance your site, catch potential clients' eyes and attract Google-bots for enhanced search engine rankings.