Outlook 2016 or 365
Add a new Account and enter your email address. 
Click Advanced Options and check the box for "Let me set up my account manually".
Click Connect.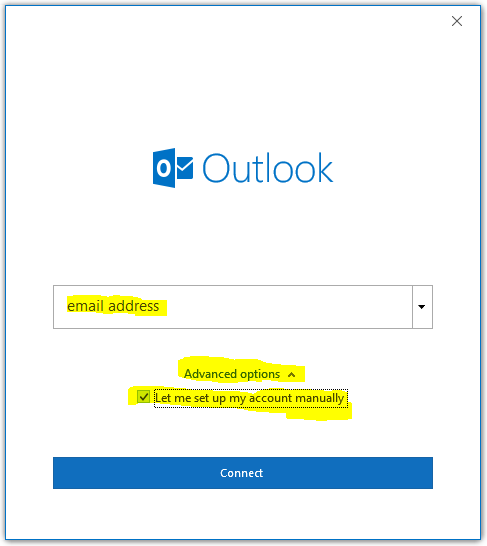 Choose POP3 or IMAP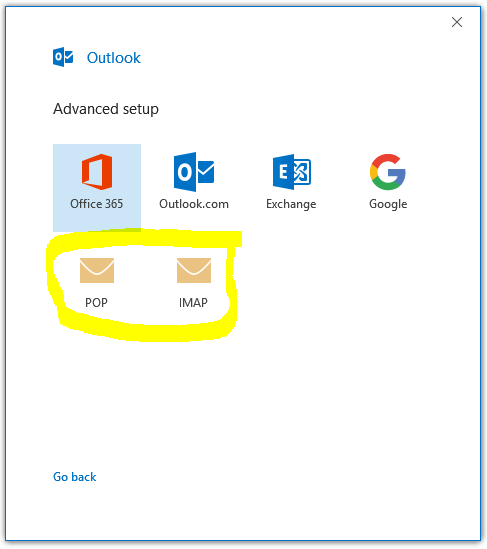 Enter your Password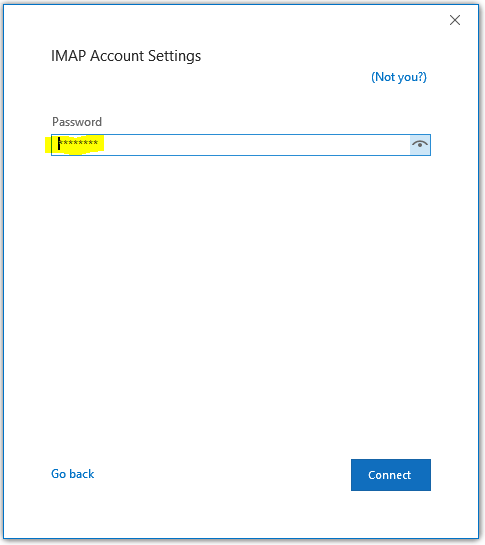 Connect and Done.
1. Setting up your Outlook e-mail account for older Outlook versions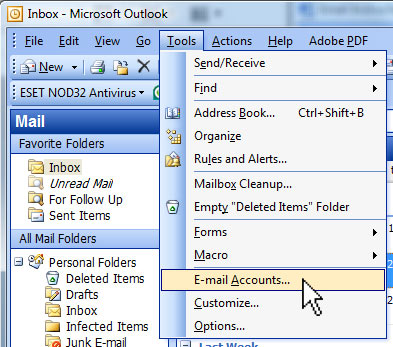 Mail Settings:
POP3 server: "mail.inmca.com"
SMTP server: "mail.inmca.com"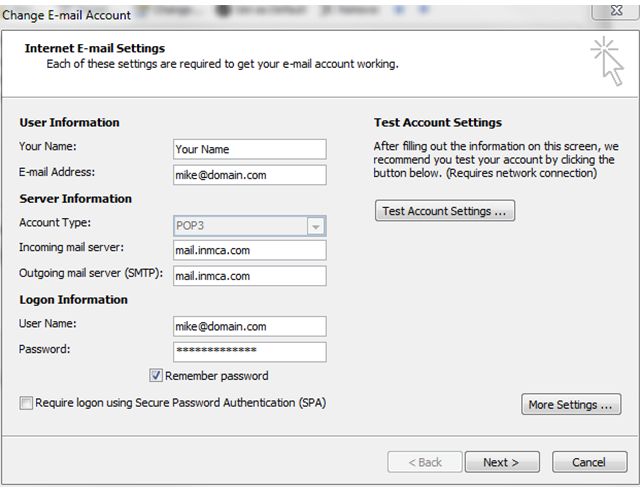 User Name: yourname@yourdomainname.com (your user name is your full e-mail address)
Password:  It was provided to you. Remember, it is case sensitive. It is recommended that you log into webmail as soon as possible and change this password.
Log-on using Secure Password Authentication is not required (leave unchecked)
2. Outgoing Mail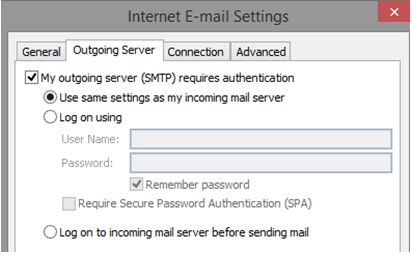 From the Internet e-mail settings page, click More Settings in the bottom right.
Then choose the Outgoing Server tab
Outgoing server does require authentication (check box)
Server port numbers:
Unsecure Incoming POP3: Select 110 or 111 Note: Telus may block 110
Secure Incoming POP3 with SSL encryption (accept all certificates), enter 995 (preferred)
Secure Incoming IMAP with SSL encryption (accept all certificates), enter 993
Outgoing SMTP: must NOT use port 25
Note: TELUS, SHAW and other Internet Service Providers (ISP) will block port 25 so you must use port 2525.
Unsecure SMTP, enter 2525 or 587
Secure SMTP with SSL encryption (accept all certificates), enter 465 (preferred)
The server requires an encrypted connection (SSL) (check the box for SSL encryption)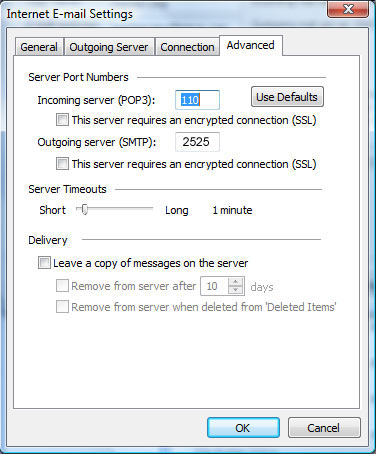 Tip: If you use a cell phone for this account as well as a computer, check "Leave a copy of messages on the server" and set "Remove from server after" to 5 days. Saving messages longer can fill up your mailbox. (See iPhone e-mail FAQs)