5. Mail Administration
Log on to mail administration to manage your e-mail accounts. http://mailadmin.inmca.com
Only select accounts will be given access to mail administration. Use your full email address for the Username.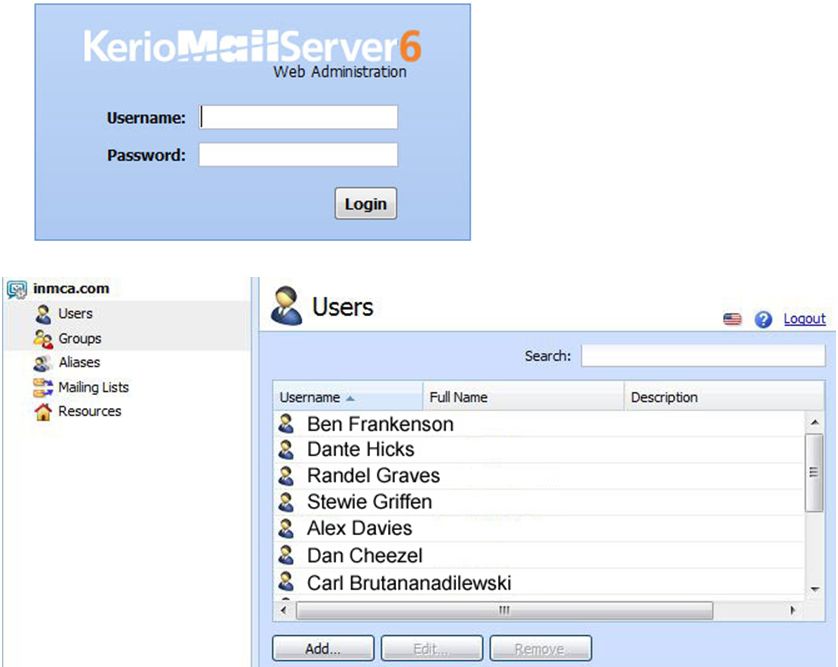 Forwarding - You can have your incoming mail sent to another e-mail address. Set this up using Mail Administration
Aliases - Aliases are alternate addresses for your mailbox. You can set up as many aliases as you would like
Mailbox Size - Your default mailbox size is 2Gb.Transfer file size limit is 25Mb per e-mail. Contact INM if you need more, extra fees apply.
Number of Mailboxes - The number of mailboxes is determined by your billing. There is a $60 per year charge per mailbox. Contact INM if you need additional mailboxes added to your account.