How to Change or Add a New Carousel Picture
1. The first step in changing your carousel images is starting from your dashboard. Click on the Carousel tab and it will take you to the next screen. (The top left corner)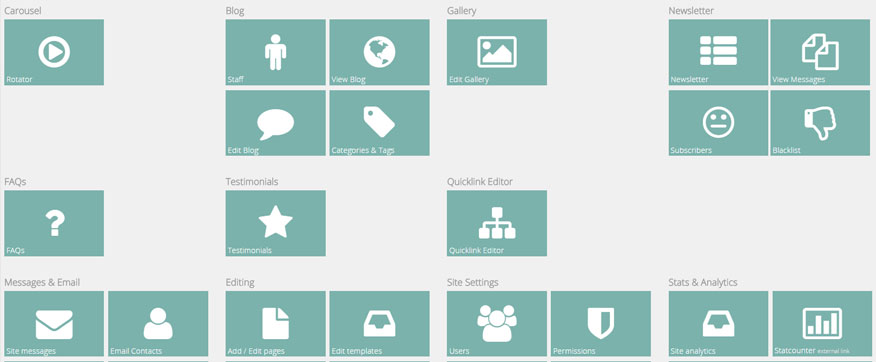 2. The next screen is shown below, there is a small pencil icon beside "Home Page Rotator." Click on the small pencil to edit your rotator (Carousel).

3. You will be taken to a menu filled with rotator options. Because you're changing the image you can over-ride it by clicking on the box that says "browse," and select a new image to take its place.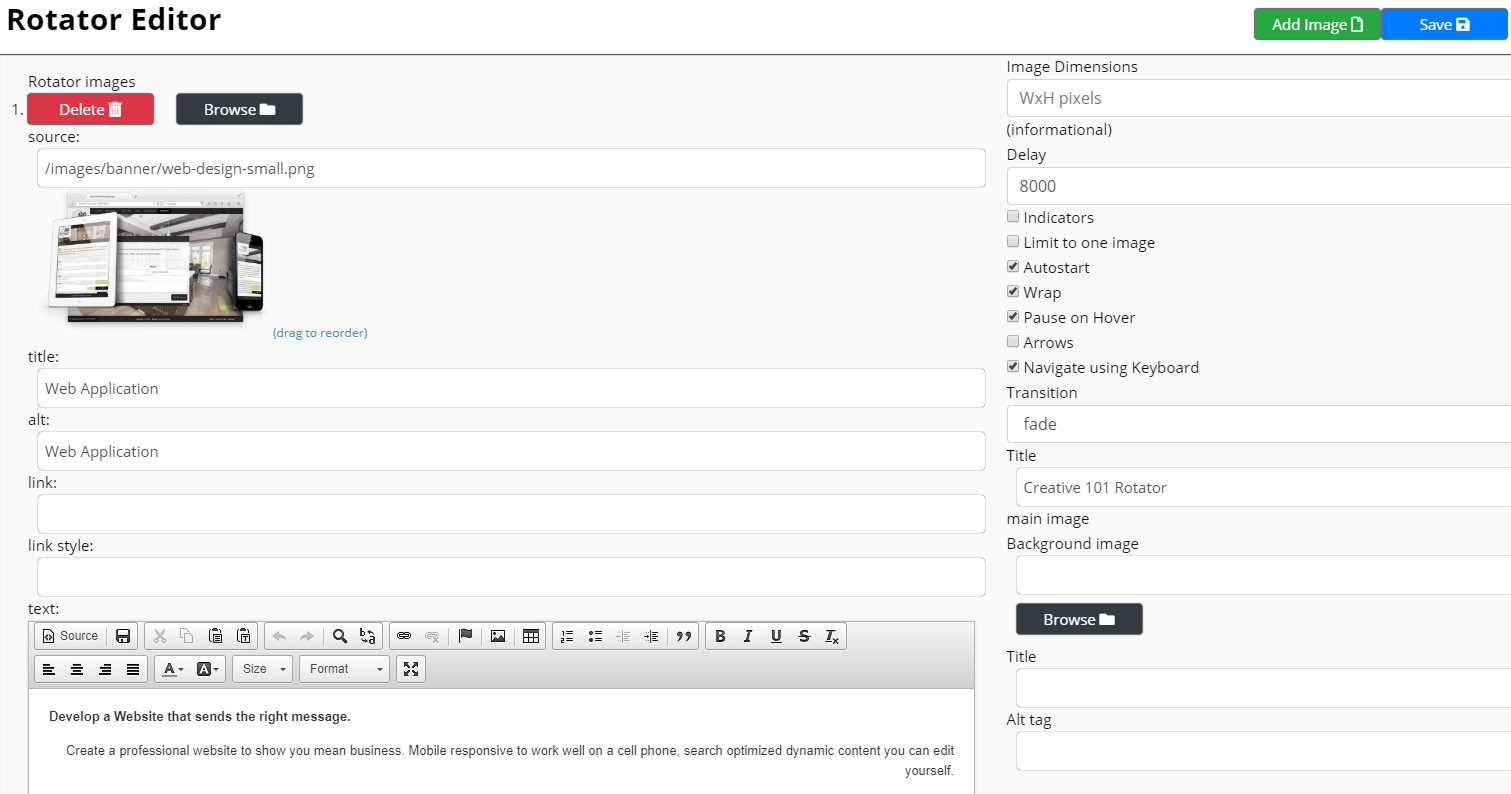 4. Since you are changing your banner image, click on the folder on the left hand side labelled "banner."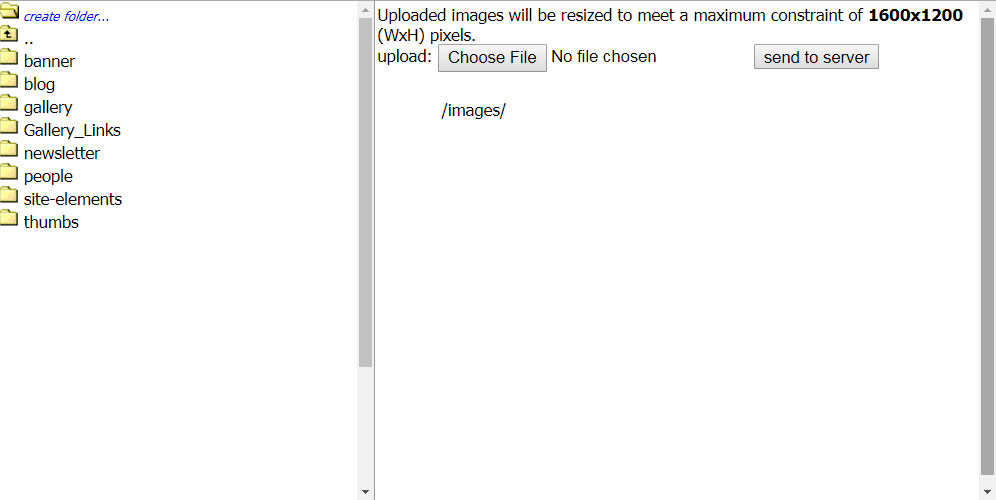 5. Once in that folder, click on the "Choose File" box. A screen will pop up that has all your images & files that are located on your computer. The image then will be in the correct folder.

6. Click on whichever image you would like and click on the "send to server" box. The image will appear and the image title will be highlighted in the left hand side, double-click where the name of your image is highlighted. 
From there you image will replace whichever was there before.  
To ADD A NEW IMAGE, click the green 'Add Image' button at the top right.

A new box will appear at the bottom of the page, that you can put in a new image in the same way you did for changing one. Be sure to fill in the other boxes, as well. When that's all done, click the blue 'Save' button.
Always remember to save!