Carousel/Rotator 
An image carousel (also known as an image rotator) is used at the top of a web page to showcase any kind of image or images, often are used as a design element to draw peoples eyes to whatever is being highlighted. In the image below you can see that the carousel editor tab is located at the top left corner. If you have more than one image, they will act as a slideshow.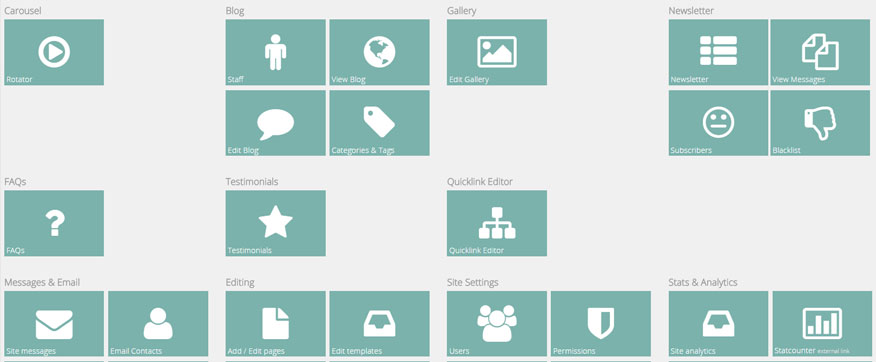 To access the carousel editor you must be in the dashboard and click the tab below.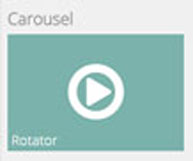 After clicking on the tab it will take you to a screen that shows the image below. This chart shows the name of your rotator, and how many images you have. Click on the small pencil icon to take you to the editing page. 

Below shows the editing page. Here you can add in your images, add text to your rotator and add alt tags.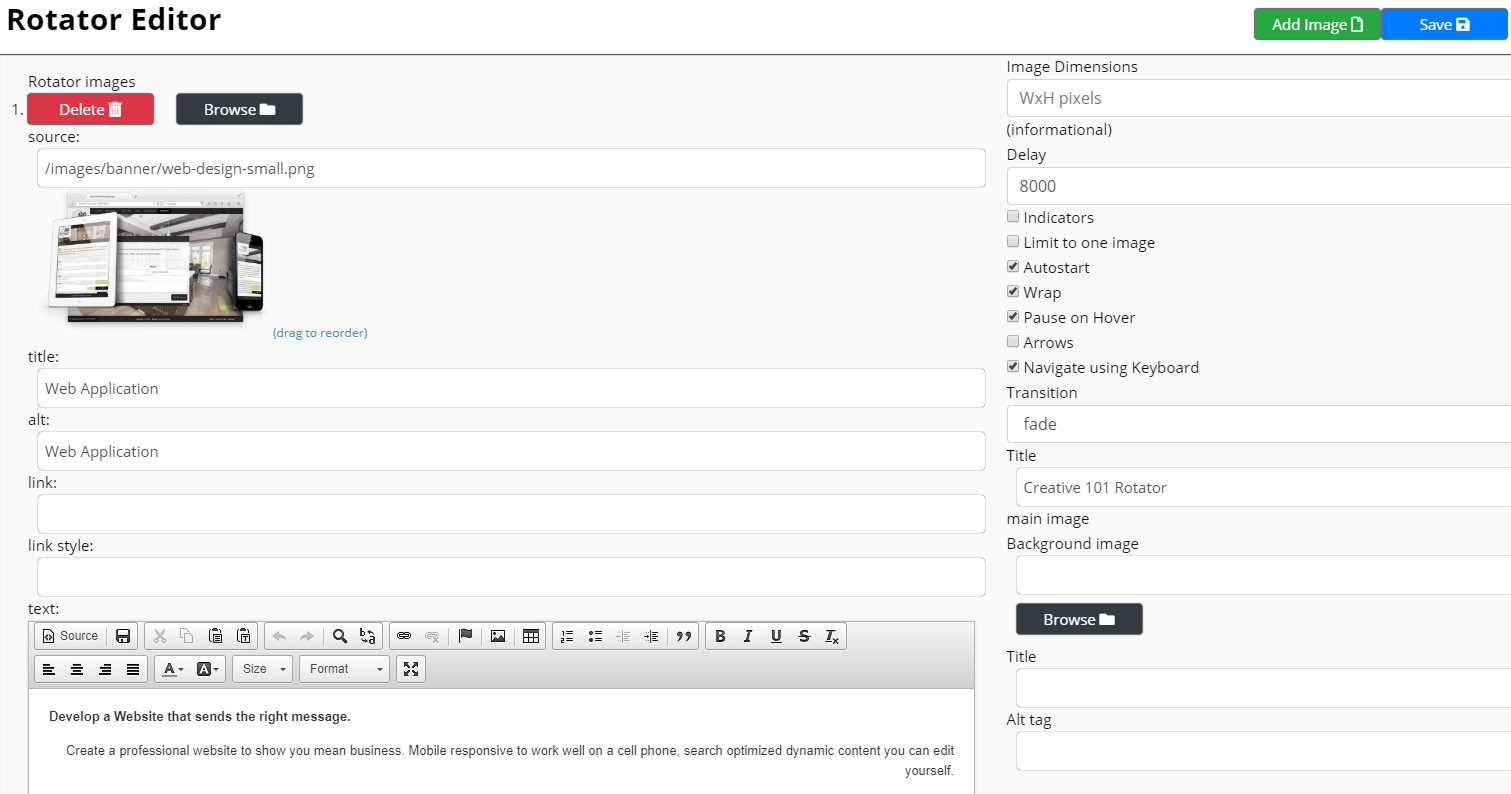 Always remember to save!